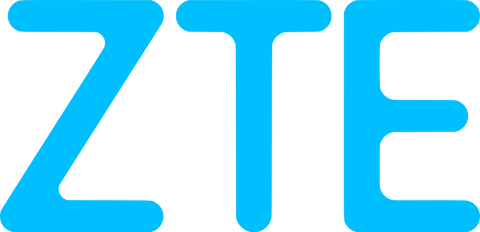 At&t ZTE Unlock Code
How to Unlock At&t ZTE
Unlock At&t ZTE today. When you purchase this Unlock At&t ZTE code you will receive a remote unlock code via email that will unlock your At&t ZTE to be used on any other compatible GSM At&t in the world. We also include the "How To" instructions on how to unlock the At&t ZTE. At&t ZTE code processing time is 24-48 hours during our business hours. At&t ZTE unlock code is emailed to your email address you provide during check out within the estimated processing time below. If you have any questions please click here. When submitting your IMEI number below please verify the IMEI number is correct because the At&t ZTE unlock code is found via the IMEI number. If the incorrect IMEI number is found and a unlock code comes back you will not receive a refund. However if an unlock code does not comeback we can resubmit the correct IMEI number. We offer a money back guarantee on our unlocking services. This means if your unlock code comes back as a no find we will issue you a full refund immediately. For more on our refund Policy please refer to the "Refund Policy" section below and thank you for taking the time out of your day to view our unlocking service. We look forward to impressing you with our friendly unlocking service we offer.
Benefits of At&t ZTE Unlocking
Use any compatible GSM At&t: Free to use any compatible GSM At&t in the world,simply by changing your SIM card.
Avoid Roaming Charges: Avoid roaming fees when traveling.
No Risk: At&t ZTE Unlocking code Service does not damage your phone in any way.
Permanent Unlocking: Once At&t ZTE cell phone is unlocked it will not re-lock itself.
Technical Knowledge: No Technical skills or knowledge required to perform the unlocking on a At&t ZTE.
How to find At&t ZTE IMEI number
Dial *#06# on your At&t ZTE and the IMEI number will appear on the screen or remove the battery and locate the IMEI number on the sticker. Please provide the correct IMEI number when checking out.
How to unlock At&t ZTE instructions
Turn on phone with non accepted SIM card.
Phone will prompt you for unlock code.
Enter unlock code we have provided you.
Phone will accept unlock code and now your At&t ZTE is unlocked.
Refund Policy
If for some reason your unlock code does not work we will require video proof(nature of the business) and upon receiving video proof we will issue a full refund. If you receive the code it's guaranteed to be accepted by device or your money back! No refund will be given for incorrect IMEI number submissions if code is found or if your phone is already unlocked and we receive the unlock code. When you order this service you agree to these terms.